MEAN WELL has incorporated dust proofing and waterproofing into the majority of its LED power supply design. Mainly based on the international standard IEC60529, detailed descriptions can be found in the following table:
(Note: PSUs with IP64 rating or above are suitable for indoor or outdoor applications in sheltered locations)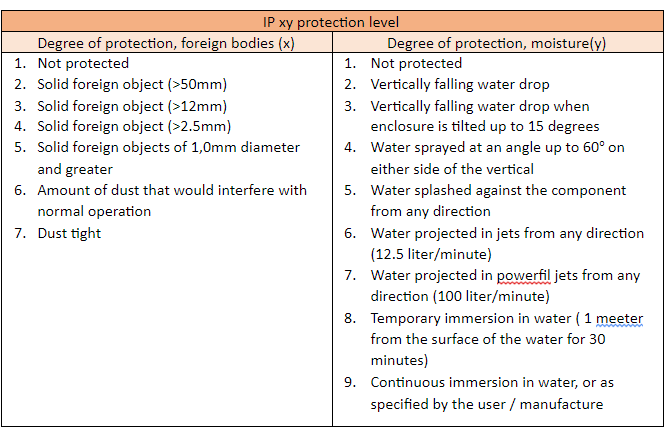 *IP64-IP66 level products are suitable for damp indoor or sheltered outdoor environment. For actual installation limitations, please refer to the corresponding IP level tests.
*All products cannot be continuously submerged in water.
*The definition of IP68 by MEAN WELL: Immerse a unit under test in 1 meter below the surface of the water, tested with a dynamic condition where 12-hour AC on; 12-hour AC off.
Test duration: 1 month.
Categories: Building Automation, Industrial, LED Lighting, Reliability